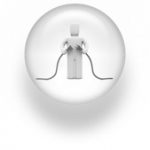 How To Subscribe?
---
Contact us by phone or web:
We encourage you to fill up our online form. Once we have your contact information on file, we will call you back and proceed with your membership process.
You are also welcome to call us directly if you prefer.
We will check the service availability at your address and will answer your questions about the differences between each technology.
Here is our Contact information.
---
Selecting DSL or Cable:
Choosing between DSL or Cable is sometimes a matter of taste or availability in your area but it is good to know the pros and cons:
DSL is a generic term used to describe ADSL or FTTN which are offered through the local telephone company Bell Canada using the twisted pair telephone cabling.
Cable on the other hand is offered through the coax wiring of Videotron available in Montreal and Quebec city.
VIF Internet is able to use those mediums as a competitive alternative to Bell and Videotron thanks to a CRTC decision giving choice to competitive companies to use the incumbent's telcos facilities.
This means that you have access to better choice and a more aggressive pricing.
»» Compare DSL and Cable:

| | | |
| --- | --- | --- |
| Availabilty | Montreal And Quebec city Only | All over Quebec And Ontario Provinces |
| Speeds | 5Mb/s to 50Mb/s | 10Mb/s to 50Mb/s |
| Distance to CO | Sync Speed is stable and constant | Sync speed fluctuates with Distance to CO |
| Service Stability | Very stable, very rare trouble issues. | Usually stable, Occasional need to recondition signal |
| Installation Date | up to 2 weeks | 4 to 5 Business days |
| Wall jack location | Flexible and at customer choice | Non flexible, must be at demarcation point |
| Modem features | Modem without wifi | Modem includes wifi |
| Overusage charge | Hardcap means overusage charge | Softcap no overusage charge |
---
Scheduling the installation time:
Installation dates are seasonally dependent.
It is usually a matter of days (4-5 business days) for DSL/FTTN and up to 2 weeks for Cable service.
We schedule a technician for that date and depending on your availabilty, we can ask for morning or evening but if you are in a rush for the earliest date, we advise you to be available all day.
Also notice that Cable installation can be at your choice whereas the DSL/FTTN is at the demarcation point.
---
Pick up your modem:
Prior to the installer's visit it is important to have your modem onsite in order to be sure that your line gets tested with the highest possible performance.
You may come visit us at our office in beautiful Old-Montreal and you will pick up your modem or we will ship you your modem but there will be shipping fees.
---
Cancelling your old provider:
In order to avoid being double charged, we remind you to contact your old service provider to advise them that you are cancelling and not renewing your membership. You might have to return to them your old modem or other equipment.
---