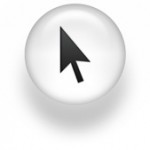 Ready to subscribe?
Get even more! Take full advantage of our plans.
We know you have many other payments to worry about that's why our plans are reasonably priced. We aim to help you get the best value for your money.
See what you get, as you are shopping, keep your eye sharp. Notice how our low prices are not time-limited promotions for just a couple of months.
This means you don't need to repeatedly call us back to get your fees reduced.
We don't try to lock you into a complicated bundle. We are your local Internet Service Provider, we're here to help you save money and work the competition prices down to your advantage.
---
So how much does it cost?
Compare our plans:
A La Carte Plan
All Inclusive Plan
Monthly price
$24.95
$34.95
Plan type
One time yearly payment
One time yearly payment
Installation fee
$60.00 included

$60.00

included
Usage
75GB
Unlimited*
Email addresses:
2 Email addresses
10 Email addresses
Cost including taxes:
$344.24 Tax Included
$482.21 Tax Included
It's that simple! You get high speed and you are all set to Browse the Web, Stream TV, Read your Email.
You can also get faster speeds, more bandwidth, a telephone line or even register and host your domain name.
---
See what else we have to offer:
We offer a large span of services and addons. Take a look at our list of services and add them to your internet plan.
You can achieve great savings from your existing service providers because we don't force you to take any addons if you don't need them:
Additional services and addons available:

| | Feature cost: |
| --- | --- |
| Speed Boost to 15Mb/s | $10.00 |
| Speed Boost to 30Mb/s | $15.00 |
| Speed Boost to 50Mb/s | $35.00 |
| Additional 50 Gb/s bandwidth: | $5.00 |
| Unlimited Bandwidth Usage: | $20.00 |
| Dialup 56k service: | $10.00 |
| VoIP Telephone Service: | $10.00 |