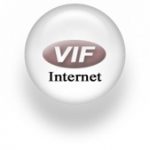 What is VIF Internet
We are your friendly local Internet Service Povider (ISP).
That means you can call us or visit us if it's all confusing to you and you are looking to get high speed reliable internet without busting your budget.
One of the first ISP's serving dialup since 1995. We've been serving Quebec and Ontario before Bell and Videotron were selling Internet.
---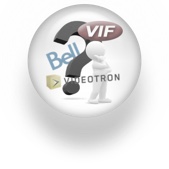 How de we compare to Bell and Videotron?
Have you been burnt out by an insensitive or rude customer service? You are not alone, we hear that often from our new subscribers coming from Bell or Videotron.
So how are we different?
VIF Internet operates its own network and uses Bell and Videotron's DSL or Cable to connect your home to the Internet.
The CRTC had mandated the incumbent telecommunication companies like Bell and Videotron to give access to their network to competitive wholesalers like VIF Internet so that Canadians get a better choice and better prices for telecommunications services.
Unlike a reseller, we have full control of the quality of service and we can troubleshoot with you any incident or performance issues quickly.
✓ Our technicians are reachable and knowledgeable
✓ We're reliable and much cheaper
✓ You get to pick DSL or Cable we are neutral
✓ Self operated network with fast backbones
✓ Come visit us, talk to us
---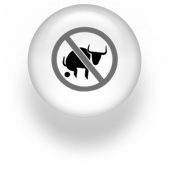 No Marketing Gimmicks!
Tired and confused about how to get the best deal?
Here is a hint, if you see small notes beside that shiny marketing price that says the price will increase after a promotional period or if you see many small stars that points you to unreadable legal text, that usually smells bad. With VIF Internet it's different:
✓ No price increase after promotional period
✓ We explain to you the exact cost so that you set your budget
✓ We will not force bundles on you, if you don't need a phone then don't get any
✓ You don't need to periodically argue to lower your fees
We do have a couple of small stars that point you to legal text but our lawyer insisted for it
---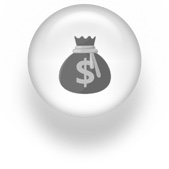 Save money switch to VIF Internet
Are your telecom fees exceeding the hundreds of dollars? you've come to the right place.
We can help you reduce your Internet, Telephone and Television fees:
Take a look at this list of common telecommunication prices and compare with what we can offer you:
| | VIF Internet | Bell/Videotron |
| --- | --- | --- |
| Internet | 34.95 | 59.95 |
| Telephone | $9.95 | $34.95 + $$LD$$ |
| Television | $0+ | $29.95+ |
---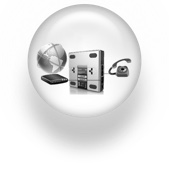 VoIP Telephone
VoIP is a technology that replaces your telephone line with a device called Analog Telephone Adapter (ATA) which connects to the internet on one side and to your telephone one the other.
This means you get to call your friends and family all over North America for just $9.95 a month.
Of course, we've included voicemail and callerID in that same low price.
---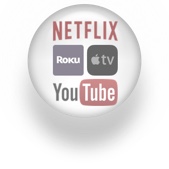 Television Streaming
Television shows can be streamed from many sources for free or for minimal fees.
One of the popular streaming device is Roku streaming you can buy it from your local computer store and subscribe to TV channels for a fraction of what you had been paying.
Small hint: look for a reseller on kijiji for WoWTV.
---